Were you injured at the workplace? If so, you may be entitled compensation through Missouri Workers Compensation Laws.
When a person is injured in an accident someone is often legally responsible. Personal injury is a branch of law that is designed to protect persons harmed by the careless or intentional actions of others.
When you sign for your driver's license, you give what is known as "implied consent" to having your breath, blood, or urine tested, if you are pulled over on suspicion of DUI.
You have been injured working on a commercial barge, tugboat or fishing vessel working on the Mississippi River, Ohio River and other waterways in Missouri and Illinois the Jones Act passed in 1920 covers injured seaman not covered by Maritime Law
If a family member or loved one has been killed due to a dangerous, negligent or intentional act, you have the right to file a wrongful death suit.
Medical malpractice is defined as negligence by a medical professional that occurs when the care provided deviates from acceptable standards within the medical community and leads to serious injuries or death.
Call For Appointment
(314) 241-0055

I graduated from the University of Missouri-Columbia School of Law in 1993 in the top percent of my class.  I worked for the Missouri Supreme Court during and following my graduation. Subsequent to that, I was employed as staff Counsel/Attorney for the Missouri Division of Workers' Compensation in the Jefferson City office.  I then was appointed by the late Governor Mel Carnahan, as Legal Advisor / Associate Law Judge for the Missouri Division of Workers' Compensation Courts, where I served on the bench for several years.  Following my tenure as Legal Advisor / Associate Law Judge I was employed by a large local law firm as their lead counsel on all of their Missouri Workers' Compensation cases.
Within a short period of time I decided to open my own law firm.  At this time, I feel as though I am one of the best in the workers compensation field, given all of my past experience and knowledge.
Our law firm practices various areas of law such as:
Workers Compensation * Product Liability
Social Security *  Bankruptcy
Bariatric Surgery * Medical Malpractice
Nursing Home Negligence
Auto & Tractor-Trailer Accidents * Wrongful Deaths
DWI/DWS * Criminal * Traffic
Barge/Jones Act *    Railroad (FELA)
Construction Site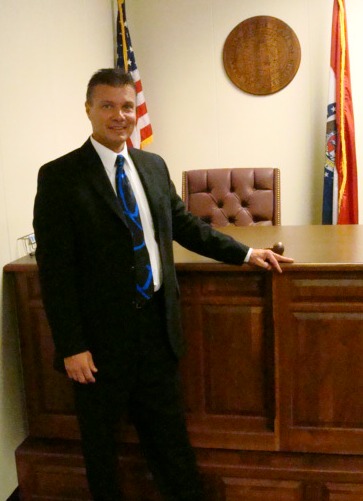 Daniel J Walkenhorst is a truly compassionate and experienced Missouri attorney who understands the feelings of his clients. He listens to their concerns and directs them to a fair and satisfying settlement. His goal is to satisfy all the people all the time.
Disclaimer
St. Louis Lawyer Disclaimer: The choice of a lawyer is an important decision and should not be based solely upon advertisements. The legal information offered herein by Daniel J. Walkenhorst PC, is not formal legal advice, nor is it the formation of an attorney client relationship. In order for our firm to be considered your attorney there must be a signed agreement between the client and the firm. Any results set forth herein are based solely upon the circumstances of that particular case and offer no promise or guarantee upon the outcome of any other case. Please contact a lawyer for a consultation. This site is not intended to solicit clients outside the State of Missouri. Daniel J Walkenhorst PC may co-counsel or associate with other law firms around the country at its discretion from initial intake through litigation when it deems appropriate.
I have provided the materials on this website for informational purposes only, this does not constitute legal advice. The use of this site does not create an attorney-client relationship. Additionally, e-mail or communication with our attorneys through this site should not be considered confidential or privileged.
As each case and set of facts is unique, this website is not intended to be a substitute for specific legal advice from a qualified legal professional. Also, although this site discusses injuries and medical issues, it is not intending to offer medical advice. Any questions as to treatment of your injuries must be directed to a licensed physician.
The client stories, though based upon cases handled by this office, are representative only and should not be viewed as an assurance of a particular result. Each case must stand on its own facts and circumstances. No representation is made that the quality of the legal service to be performed is greater than the quality of legal services performed by other lawyers.
The choice of a lawyer is an important decision and should not be based solely upon advertisements.
Our firm does not wish to enter into a representation with anyone based on viewing these materials in a state where this web site fails to comply with the laws and professional responsibility rules of that state.